Freno ruote posteriore-Disco Freno
BMW 323i E93N
Cabrio Europa
N52N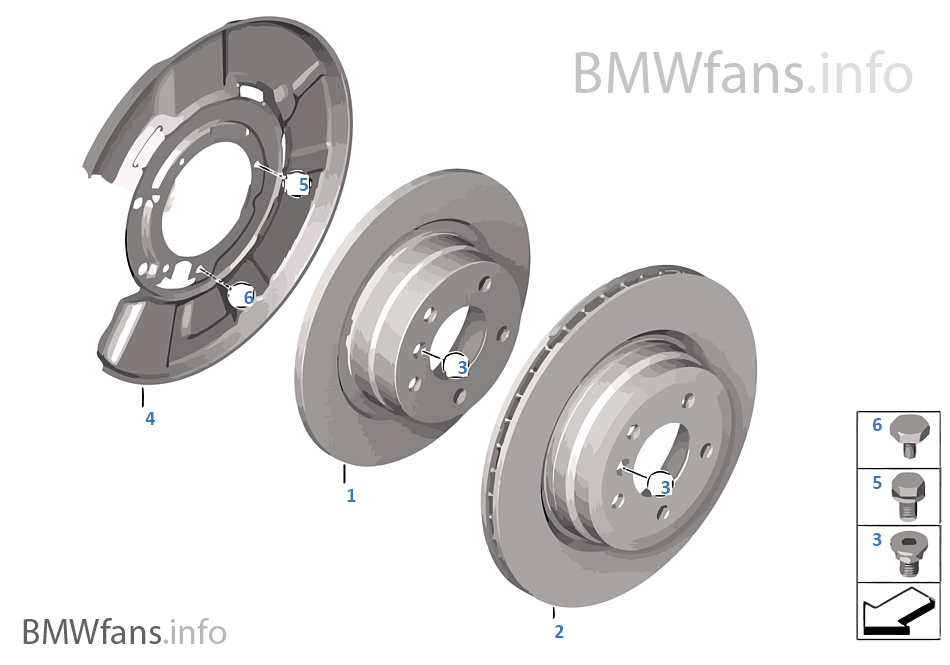 Supplemento
Non idoneo alle "Performance Parts"
#
Descrizione
partnumber
Supplemento
Data

Quantità

Carico
Prezzo

EUR

Disco freno ventilato

2

+

Info

Sono inoltre assolutamente necessarie le

Seguenti parti:

- pastiglie freni

- sensore usura pastiglie freni

- pasta per ceppi freni

In veicoli con più di 48 mesi di età si

Consiglia

Inoltre:

- sostituzione molle di ritegno

Vedere istruzioni per le riparazioni!

2
Vite esagonale interno

3

2
Lamiera di protezione sinistra

4

1
Lamiera di protezione destra

4

1
Vite Esagonale con Rondella

5

4
Vite esagonale

6

4
The contents of the BMW parts & accessories catalog provided for acquaintance purposes only.
Part numbers, descriptions, prices and applicability information have been obtained from public sources on the Internet. We are not responsible for any data inconsistency and possible inconvenience caused. Contact your local parts supplier to get precise information about parts.